Oink Oink Squeeze Me & Be Relieved
Stress balls are small objects that are filled with malleable gel or clay. You can repeatedly squeeze the ball to release tension and relieve stress. It also helps strengthen muscles of the hand and wrist.
Pig squishy stress ball keyrings are great as promotional give-away's for trade shows, conferences, events, and theme parks. It is categorised as one of the most preferred gifts. As an eye catching product, printing your brand name and logo on these cute stress balls, will help you get your brand noticed.
Working in an environment that deals with a lot of stress will make you go crazy. But with our key ring pig stress balls, you will be at ease. They easily attach to your keys, letting you always have it when you're under stress. Order now!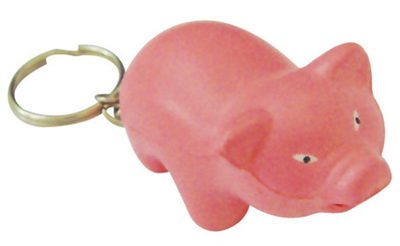 29 April, 2015
The Stress Balls Only Team