Switch On Your Brain - The Brain Stress Shape
The Brain Anti Stress Shape is a stress-relieving tool, which can be found all over the work place and in personal homes. Decreasing stress and tension can help to improve the quality of your life by promoting better sleep, warding off illness and enhancing a general feeling of well being. Squeezing the ball activates the muscles of your hand and wrist; releasing the grip allows the muscles to relax. The repeated pattern of grip and release helps to alleviate tension and stress through:
Tension release
Stimulation of nerves
Diversion of attention
Mood enhancement
Improved circulation
Not only does the product benefit the individual health, it is a gateway for your company's brand into the workplace and homes of multitudes of people. Stress affects 1 in four Australians for prolonged and short periods every year making this cute stress ball a great way to promote your brand effectively.
It comes in a multitude of colours such as pink, grey, black and even gold. Each Anti-Stress Brain Shape order can be customised to your brand with logo printing and a range of colours for both the text and the shape. All will love the comical brain shape of this Anti Stress Shape when they use it in their workspaces and homes and in turn stimulate positive feelings towards your company.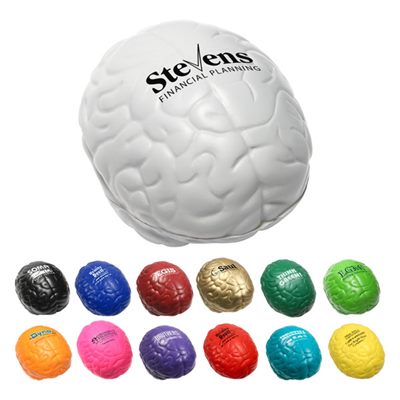 10 August, 2015
The Stress Balls Only Team